Letter from the President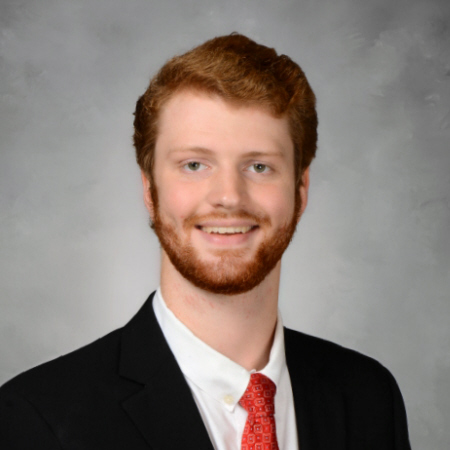 Hi, thank you for taking the time to visit our website! I'd like to extend to you a warm welcome from the Brothers of the Alpha Nu Chapter of Theta Chi here at Georgia Tech. Founded on the virtues of truth, temperance, and tolerance, Theta Chi is defined by our willingness to continue improving ourselves, our families, our country, and the diverse communities where we live and work. From out professional development and scholastic achievement to the life-long bonds of friendship and brotherhood we have built, my hope is that our site can show you a little bit of what we're all about.
With 2021 off to a great start, I am currently completing my third year of studies as a Computer Science major. Over the last few years since I joined Theta Chi in the fall of 2018, I have seen myself grow, learn, and mature as a student and Brother in ways I never dreamed of before I came to college. The hard work of the men who came before me in developing Theta Chi to where it is now has truly inspired me to dedicate myself to carry on the torch of this house we call home.
To give a quick update on current events here at Alpha Nu, our membership remains strong with more than 60 active members. Even with one of the larger active brotherhoods on campus, we still finished in the top 3 of the IFC's all-men's GPA ranking in the fall of 2020. On campus, our brothers go on to become leaders in a plethora of organizations. To name a few, we participate in FASET, SGA, SAA, TBD, IFC and the GT Student Ambassadors along with many others.
Outside of academics, we continue to take the lead on campus and in the Greek community with mental health awareness. With brothers involved as Healthy Jacket Peer Educators, Well-Being Activators, the Mental Health Student Coalition, and most brothers being QPR suicide prevention trained, we have played a huge role in ensuring the discussion of mental health on campus and in our chapter is ongoing.
As far as our social calendar goes, we are emerging from a slow Covid semester and will be ramping up our activities in the safest way possible. While closely following CDC and campus guidelines we will continue having great social events that give us a much needed break.
Our commitment to a constant advancement of our culture separates Theta Chi from any other organization I have been a part of. Whether that be developing socially, opening discussions surrounding mental health, or working for higher academic achievement, Theta Chi seeks a dynamic culture that only improves.
As President, I am excited to continue leading this fraternity as a beacon of what it means to be a resolute man and give back to the community I have learned so much from. I encourage anyone to reach out to me personally if you are interested in what we do here at Theta Chi, or for you to share your experiences with our Chapter. I am looking forward to an incredible year with the men of Theta Chi Fraternity.
Best,
Brandon Beck
Chapter President 2021