Letter from the President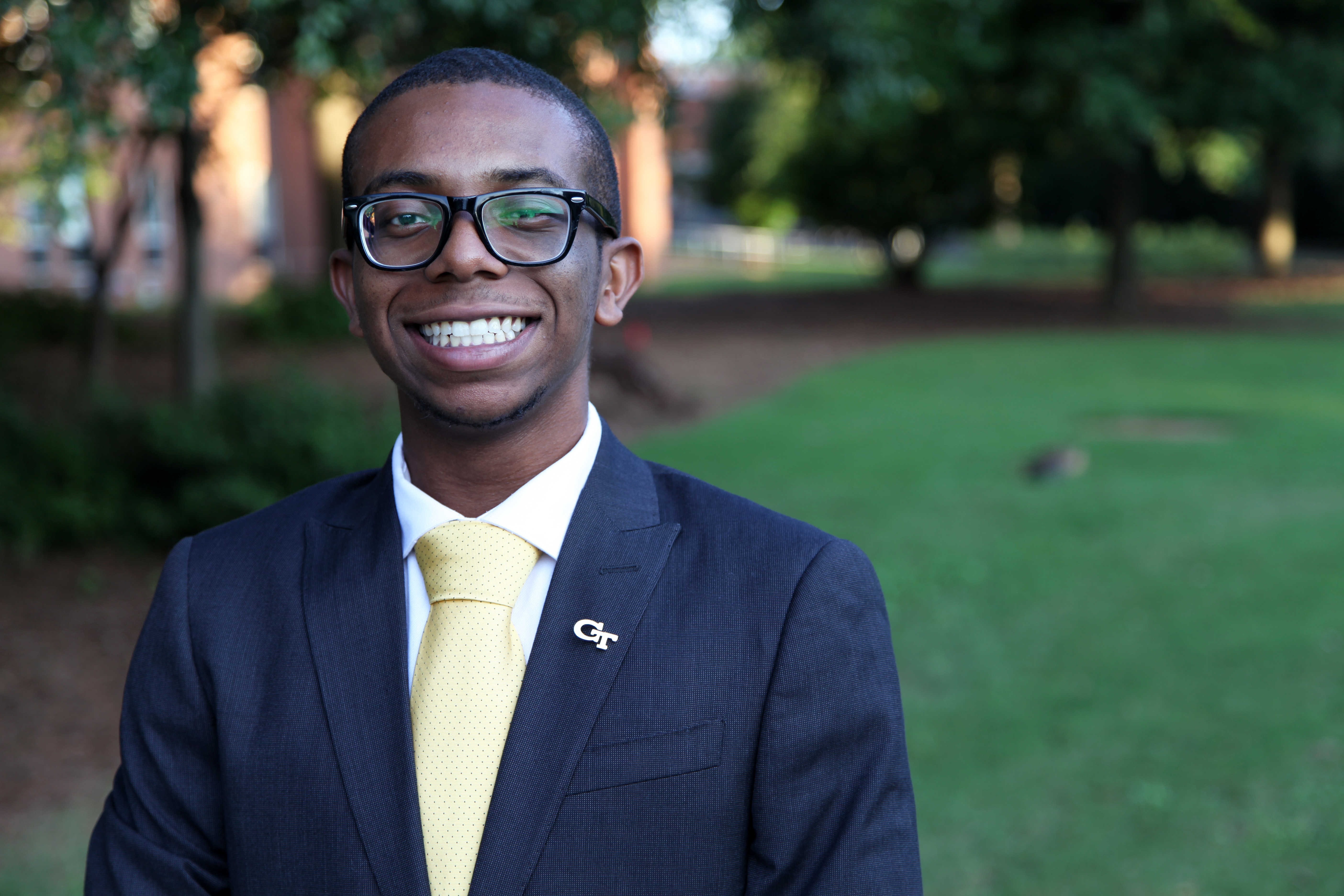 Hello and welcome from the Brothers of the Alpha Nu Chapter at Georgia Tech! Feel free to take a look around to learn what we're all about. Theta Chi is a fraternity of Resolute Men; and nationally, our Fraternity was founded on the principle of friendship through the mutual assistance of every member. Our desire to become better men begins with our commitment to scholarship at Georgia Tech and includes leadership, philanthropy, personal & professional development and of course, Brotherhood.
Since joining Theta Chi in the spring of 2016, this Chapter has played a huge role in developing me as a person, given me unexpected connections and opportunities, and a strong support system to rely on day in and day out. Thanks to older brothers in the house who served as role models, I've learned what it means to be a leader and the value in working hard to achieve your goals. It seems simple, but my entire fraternity experience has always been defined by the men before me who gave everything they had to making Alpha Nu great, inspiring me to want to do the same.
A look into what we've been up to lately here at Alpha Nu… Currently, our membership is strong with more than 80 active members. Our standing on campus is strong as well; we've been working hard to pursue our academic goal of exceeding IFC's all-men's average GPA and have quickly become leaders in the Greek community and campus-wide in mental health advocacy. Our brothers are involved as Well-Being Activators, Healthy Jacket Peer Educators and activists in the Mental Health Student Coalition and in these roles, they have played a big part in bringing QPR suicide-prevention sessions to the Greek community and they continue to work with the Interfraternity Council and Georgia Tech administration to develop and implement new initiatives. In addition to the campus health organizations, we are also leaders in FASET, IFC, SGA, GT Student Ambassadors, GT Student Foundation and SAA to name a few. Socially, we continue to have a packed calendar semester after semester, highlighted by a number of brotherhood and date events, mixers, parties and out-of house events like mountain weekend, beach weekends and our Red Carnation formal each spring. In 10 of the last 13 years and 2 of my 3 years here, we have also been winners of our school's annual Greek Week competition. Last year, we not only placed first in the Greek Sing competition, but also won Greek Week overall eclipsing a 100-point margin. In philanthropy and service, we partnered with Lifeline Animal Project and Foster Georgia Tech to hold a campus-wide dog adoption event at the house last spring. This past fall we formed a new partnership with Rise Against Hunger and hosted a meal packaging event, preparing over 14,000 meals.
Of the many things I love about our Chapter, perhaps what strikes me the most is that we are truly a diverse Fraternity made up of guys from a variety of backgrounds, with different interests and life experiences. Although we each have our individual differences, we are united by our common values and ideals and in our desire to seek true friendship. Georgia Tech is a difficult school, but it is much easier to succeed when you surround yourself with a group of men who will support you and challenge you to be the best version of yourself.
It is my hope that this website gives you a glimpse into what it means to be a Brother in the Alpha Nu Chapter of Theta Chi Fraternity! To my fellow undergraduate brothers, alumni brothers, prospective rushees and families, and anyone else just looking around, don't ever hesitate to reach out with any questions or concerns you may have.
Fraternally,
AJ Smith
Chapter President 2019